Performing at The BUg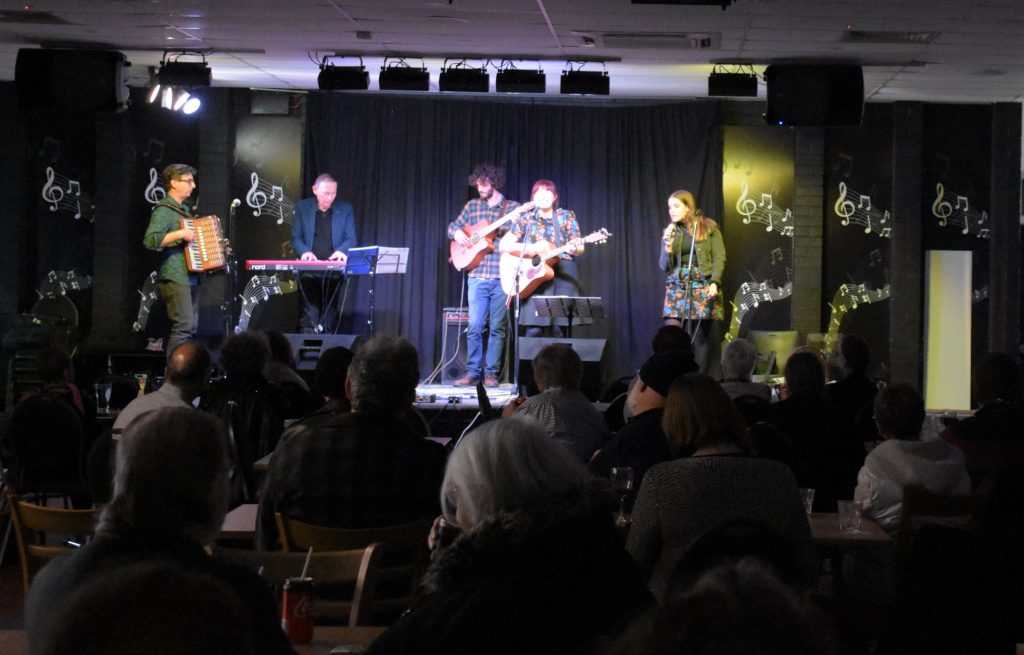 David De Santi is booking artists, in an honorary capacity, for The Bug – Brisbane Unplugged Gigs. If you are interested in performing please fill in this Expression of Interest FORM.
The BUg is a weekly Brisbane acoustic/folk music concert evening held generally every Tuesday (except for the Christmas/New Period) at the New Farm Bowls Club, 969 Brunswick Street, opposite New Farm Park.
We are looking for 2 acts an evening.
CONCERT FORMAT
7.30pm – Blackboard (3 x 10 minute spots)
8.15 – 9.00 pm – First Act
9.15 – 10.00 pm – Second Act
FEES
Fees provided are very modest and are dependent on the number of members in the act. Fees can range from $80 for a soloist, $120 for a duo, $150 for a trio, $200 for a quartet and more for a larger band. Some further travel expenses could be offered for touring artists/bands.
GIG LOGISTICS
A sound operator and system and a bass amp are provided. All other equipment is to be provided by the artist.
The room can hold up to 150 persons. Crowds are generally between 50 and 70 and are very attentive – ie they listen!
Entry for patrons is $10 per person which essentially goes to the performing artists.
Please note that I do this in an honorary capacity, ie so I may not always have time to get back you.
Cheers
David De Santi
david.thebug@goodtunes.com.au
www.brisbaneunpluggedgigs.org